Available in 5x7 or 8x10, these wall hangs are great for any kid's room. Simply frame and hang or add extra flare by adding a matte to the print, then frame. Instant wall art!
Single Prints:
Simply select 5x7 or 8x10 in the drop down box, add to cart and proceed to payment. Fill out the form below and please note which design you like, your child's name, and any color changes you need.
Custom Print!
I'll create a custom wall hang to match your child's room. Fill out the message box below with:
Your child's name
Color preferences and theme
A photo of your child's room
Anything else I need to know before designing!
Spell-It-Out:
Mix and match polka dots & striples (all dots, all stripes, both, etc) to spell out your child's name letter by letter. Each letter is a 5x7 glossy photo print, ready to be framed and hung! (see bottom of page for sample)
Click here for a sample color chart!

Please Note: I am unable to use any copywritten characters from television or movies (Elmo, Cars, Dora, etc). I also don't have access to oodles of images to use in the Wall Art, but if you are wondering if there is a certain object (different flowers, football, car, etc) it doens't hurt to ask. As always I will answer any questions before an order is placed and will work until you are 100% satisfied with your order. AnnouncementsbySusie@gmail.com
Single Prints







Spell-It-Out Prints

Custom Print
Dots - Peter
Dinosaur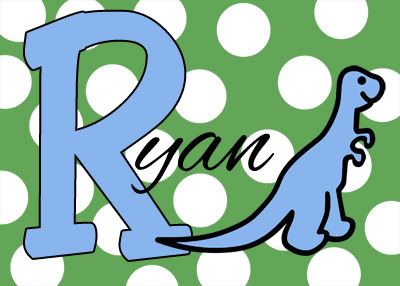 Butterfly Print - Butterfly Script
Baseball dots - Baseball plain
Madison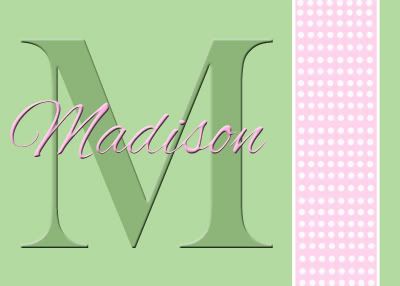 Train Dots - Train Plain
Daisies
Soccer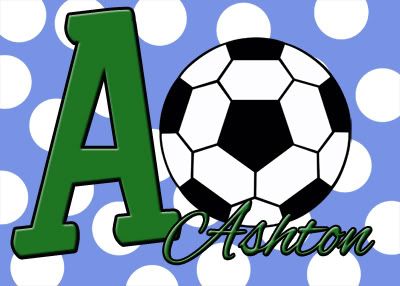 Annabella Pink - Annabella Green
Basketball dots - Basketball plain
Olivia
Tow Truck
Spell-It-Out Examples... pick your own pattern, colors, and letters (obviously)